Got your eyes on a new job?
Great! We're always looking for friendly, talented folks to join our team. Look for a position below that best fits your experience.
---
Featured jobs
Senior Front-End Developer
Build and improve software systems for a fast-growing e-commerce company
Apply
Software Engineer, iOS
Help make our app (named by Apple as one of the top 10 of 2016!) even better
Apply
Director of Sourcing
Manage strategic supplier relationships to improve quality, increase agility and reduce costs
Apply
---
All jobs
Fun fact: Our headquarters is located in New York City, but we have a sparkling new office in Nashville, Tennessee.
Analytics and Data Science
---
---
Engineering and Technology
---
Eyewear Design and Product Development
---
Finance, Legal, and Talent (HR)
---
---
Marketing, Brand Management, and Brand Design
---
Merchandising and Planning
---
Operations and Supply Chain
---
Product Management and E-commerce
---
Retail (Corporate)
---
---
Strategy and Consumer Insights
---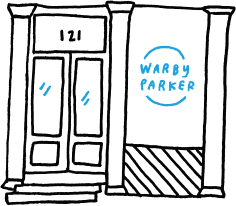 Retail store positions
We have retail stores across the US (and Canada!)
Check our openings